Education at your fingertips.
VetFolio is your one-stop resource for online continuing education, offering access to more than 400 CE Courses including a popular Surgery Video Library and Certificate Program Library. We are a resource platform for both personal and professional advancement providing the most comprehensive continuing education in the industry. In addition to a robust CE course catalog, subscribers receive access to conference proceedings as well as Resource Centers focused on business, telehealth, infectious disease, student and recent graduate tools, wellbeing resources and veterinary nurse-specific education. Other content offerings include a growing Educational Podcast Library where users can listen and learn on the go.
Through on-demand, online resources, VetFolio puts education directly in the hands of veterinary professionals, empowering them to learn how they want, when they want—all at an affordable price.
What sets us apart.
Continuing education is our forte. It's what we do. We're also passionate about bringing the highest quality education covering relevant topics in the veterinary profession to our users. Simply put, our online educational materials provide a database of resources that will set your practice apart.
Founded by the NAVC.
Since 1984, the NAVC has been providing quality education for veterinary professionals around the world. What started as a single conference has now become an abundance of educational offerings including the world's largest veterinary educational event, the annual Veterinary Meeting & Expo; a hands-on learning event, the NAVC Institute; the industry's largest publisher: NAVC Media, publishers of Today's Veterinary Business, Today's Veterinary Practice, Today's Veterinary Nurse and Veterinary Advantage; an Industry Services division and so much more. Learn more at NAVC.com.
We're on a mission.
At VetFolio, our mission is to do our part to elevate the quality of animal medical care throughout the world by providing online continuing education and resources for the entire veterinary community, any time, any where. Bringing better care to animals everywhere is at the root of what we do. And that includes providing more accessible education to veterinary professionals around the world. We're proud to partner with associations around the globe to bring the most up-to-date veterinary education to our platform. We even offer Spanish language content for bilingual or Spanish-speaking professionals at no additional cost.
What are you waiting for?
With a multitude of educational resources, VetFolio is a must-have for any veterinary professional. Sounds pretty sweet, right? If you're not a subscriber already, what are you waiting for?
Sign up now and view our pricing here.
MEET OUR STAFF
Lacey Smith
Lacey is VetFolio's Business Development Manager, joining the team in late 2017. She works alongside the entire team to uncover new opportunities to foster VetFolio's growth. Lacey holds a Bachelor's degree in Public Relations from the University of Florida and has worked extensively in marketing, strategic account management and sales across a variety of industries. Being raised on a farm, Lacey developed a love for animals at an early age, and loves being involved in the veterinary community through her work with VetFolio. When she's not researching new projects for VetFolio, you can often find her curled up with a good book while snuggling with her dogs, planning travel adventures, or working on her latest DIY projects around her home with her husband Patrick. Lacey and Patrick are the proud pet parents of two adorable pups – a French Bulldog rescue, Mr. Tux, and a rambunctious Altman English Bulldog, Maya.


Tiffany Park
Tiffany is VetFolio's System Manager. She is a creative problem solver who serves as the primary point of contact and subject matter expert for the database that supports our user experience at VetFolio. Tiffany has a great love of animals, and nurtures a menagerie of pets, many of whom are frequent visitors to the VetFolio offices. Her pet family includes Halo, a Chihuahua; Oskar, Duke and Winston all long-haired mini Dachshunds; and cats Milo, Fiona and Moolan. When she's not offering our users excellent customer service, or snuggling with her pet crew, you can often find Tiffany in the CrossFit gym or watching a good movie.


Mary Hannah Sperry
Mary Hannah works to wrangle our awesome sponsors — whose support makes VetFolio possible — as our Sponsor Coordinator. She loves working in the veterinary field with so many passionate industry stakeholders, and often finds their enthusiasm contagious. In addition to her work in the veterinary industry, Mary Hannah — with her creative and artistic eye and a penchant for sarcastic banter — is also enthusiastic about crafts. When she's not working on her beading loom in her craft room you may find her boating or binge watching NetFlix with her husband Ben, and Aggie, their black lab mix.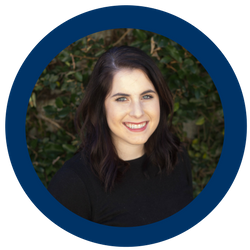 Susan Christmas
Susan works as Content Coordinator on the VetFolio team. As a fairly recent University of Florida graduate, she has had several years experience working in the world of content communications and publishing. When her nose isn't deep into a good book, or exploring new music, you'll also find Susan looking for new travel adventures and searching for the perfect cup of coffee. Susan is always on the hunt for the latest trends, tools and engagement strategies that will help Vetfolio evolve as an online presence. She also has a family dog named Lucy, who is a Miniature Australian Shepherd.